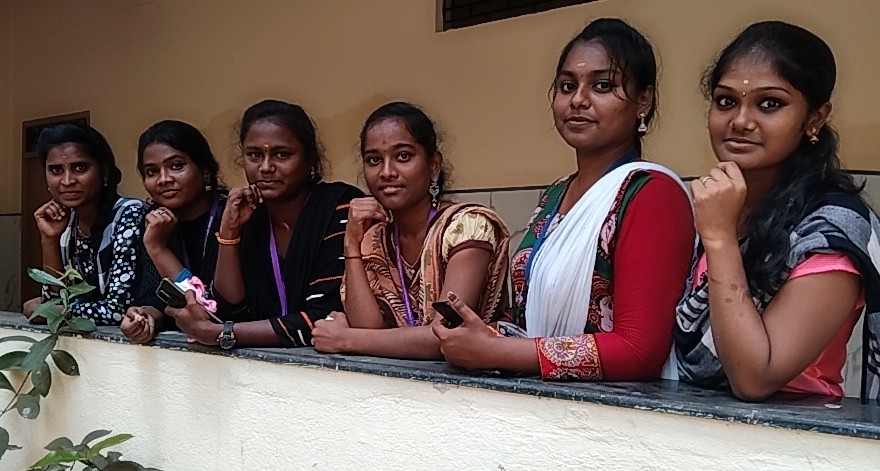 1. The medium of instruction is English for all the Courses in the College.


2. The classes will be held for 5 days in a week – from 9.30 a.m. to 2.50 p.m. with 30 minutes break for lunch from 12.30 to 1.00 p.m. Saturdays will be working days as and when necessary. The Management reserves the right to make further changes in timing.


3. Admissions are made on the basis of merit and the Rules and Regulations prescribed by the University of Madras and the Govt. of Tamilnadu.


4. ONLY VEGETARIAN FOOD IS ALLOWED INSIDE THE COLLEGE CAMPUS and any violation is punishable.


5. Being a Jain Minority Institution, National and Jain religious holidays will be observed and not all religious Holidays. However Staff, Students belonging to other religions will be allowed to take religious leave for such occasion.


6. RAGGING and EVE TEASING- WARNING TO ALL THE STUDENTS: As per the Extract of Tamil Nadu Govt. Gazette – extra ordinary dt.26.07.1999 (Act.No.7 of 1997 Tamil Nadu Prohibition of Ragging Act) Ragging is totally prohibited both inside and outside the College campus. Similarly Eve teasing will also be deal with severely resulting in the expulsion of the offender and Criminal action or both (Tamilnadu Prohibition of Eve Teasing Act, 1998). The Anti- Ragging Squad is constituted to monitor the activities of the students who involve in ragging and eve teasing. Immediate action such as lodging complaint with the police (or) issue of T.C. will be taken if the incident of ragging is reported.


7. Tobacco in any form and Liquor is totally prohibited inside the campus and anybody found violating this Rule will be expelled from the college.


8. Student should wear decent & dignified formals when they attend the college .


9. The College is above politics and no cliques or parties will be allowed to function in the College. If any student organizes or attempts to organize or joins a strike, he/she will be immediately suspended from the College. Students indulging in such activities may be expelled.


10. Students are forbidden from organizing any meeting in the College or Collect money for any purpose without the permission of the Principal.


11. In the interest of the Students, it is advised to open a Savings Bank Account in any of the Nationalised / Scheduled Banks, so that they could get the Scholarship / Refund of Caution Deposit / Refund of Book Bank Caution Deposit / Insurance due to them easily.